Our most ambitious project, it will become the pillar and competitive strength of the company. A system divided on tree big tools, together allows the website building in a custom way, edit the site using a powerful CMS and the domain management.
ConsolidateDesktop
Desktop tool, based on EnerwingsDesktop, unlike the previous that builds unique websites, this builds templates, so each template could be used on different projects and update it all at same time (something that previously was impossible). To avoid compatibility issues, it allows manage versions for each template.
I also change the build logic of the pages, allowing to the web designer create three different Master pages: Smartphones, Tablets or Desktop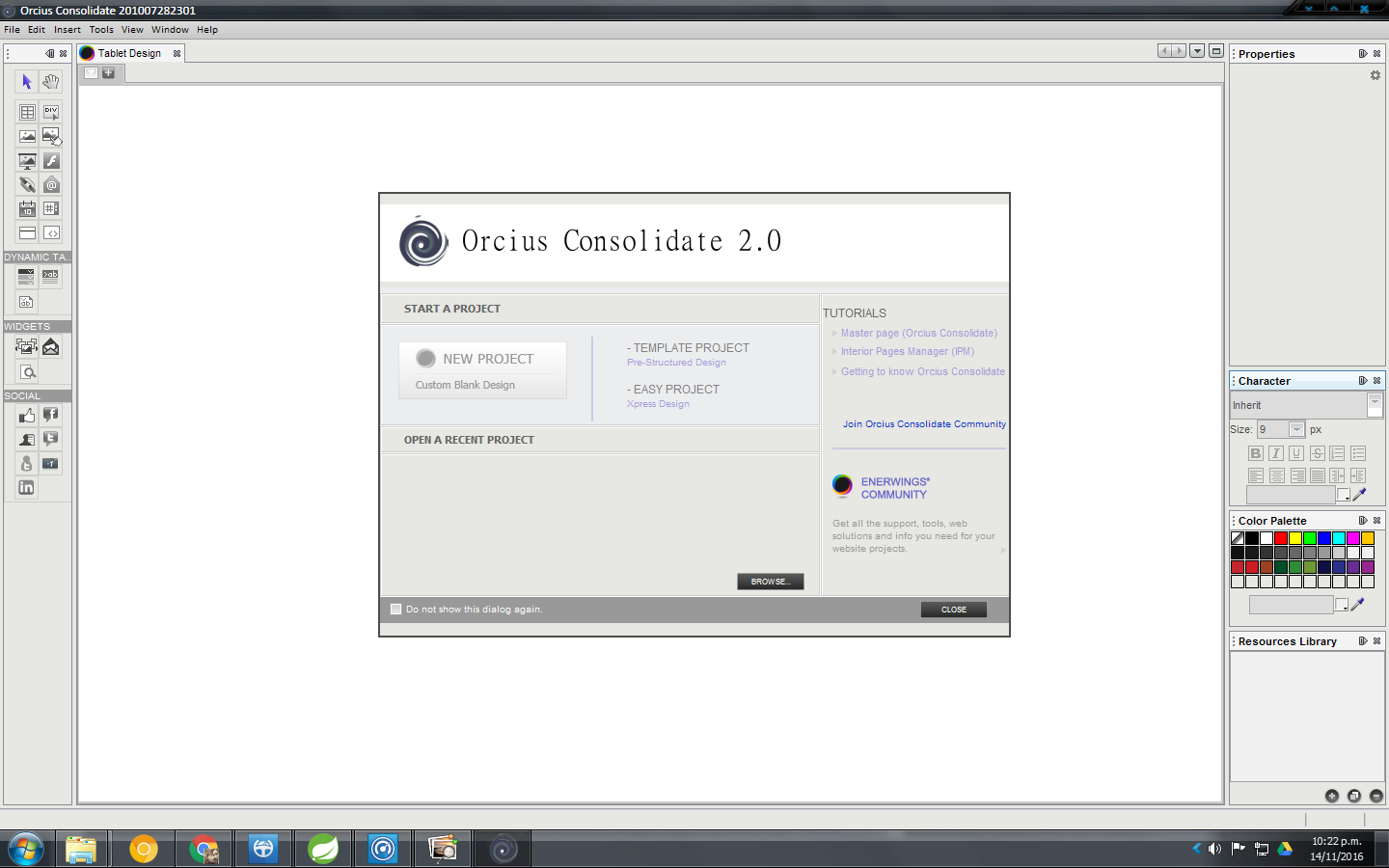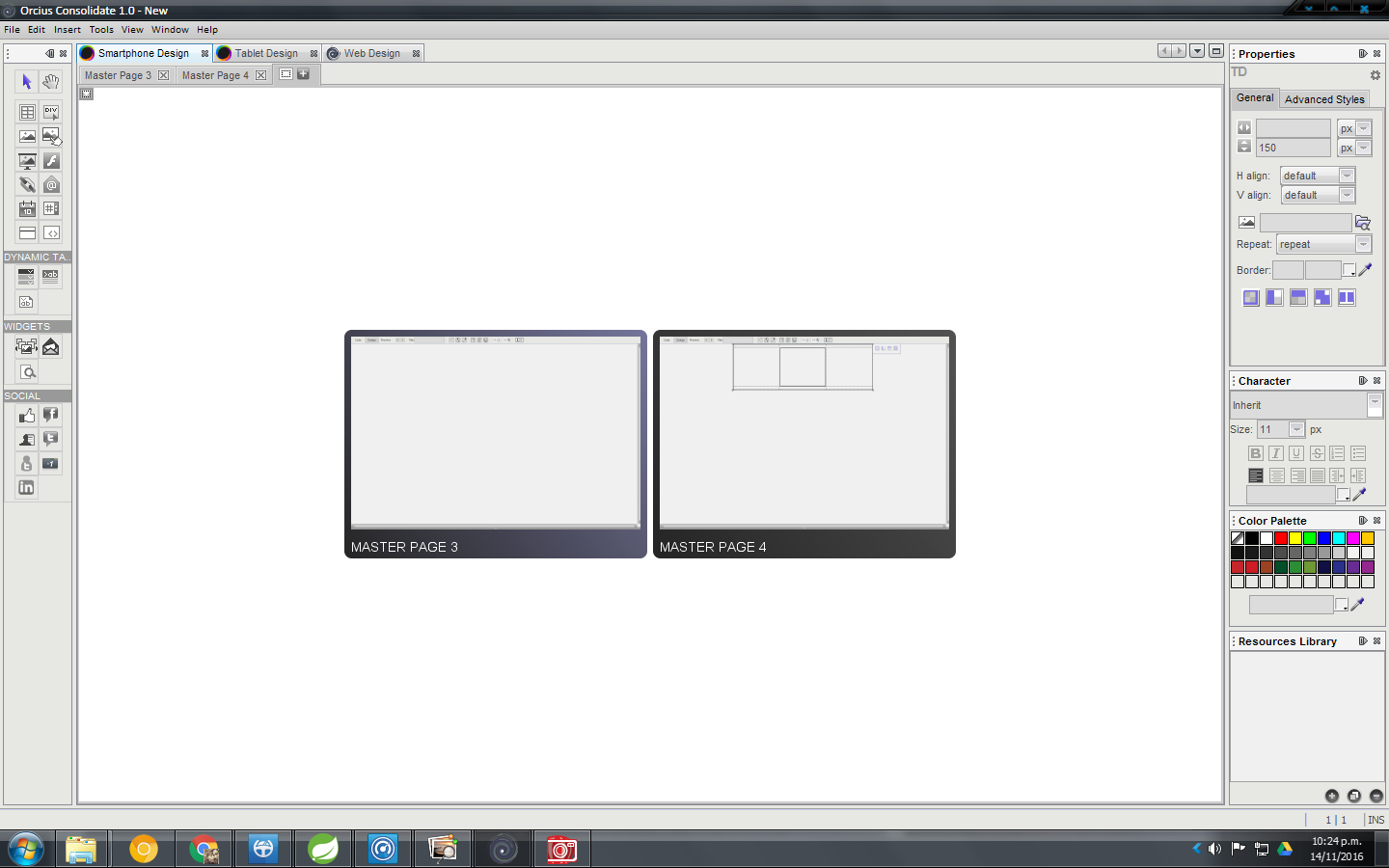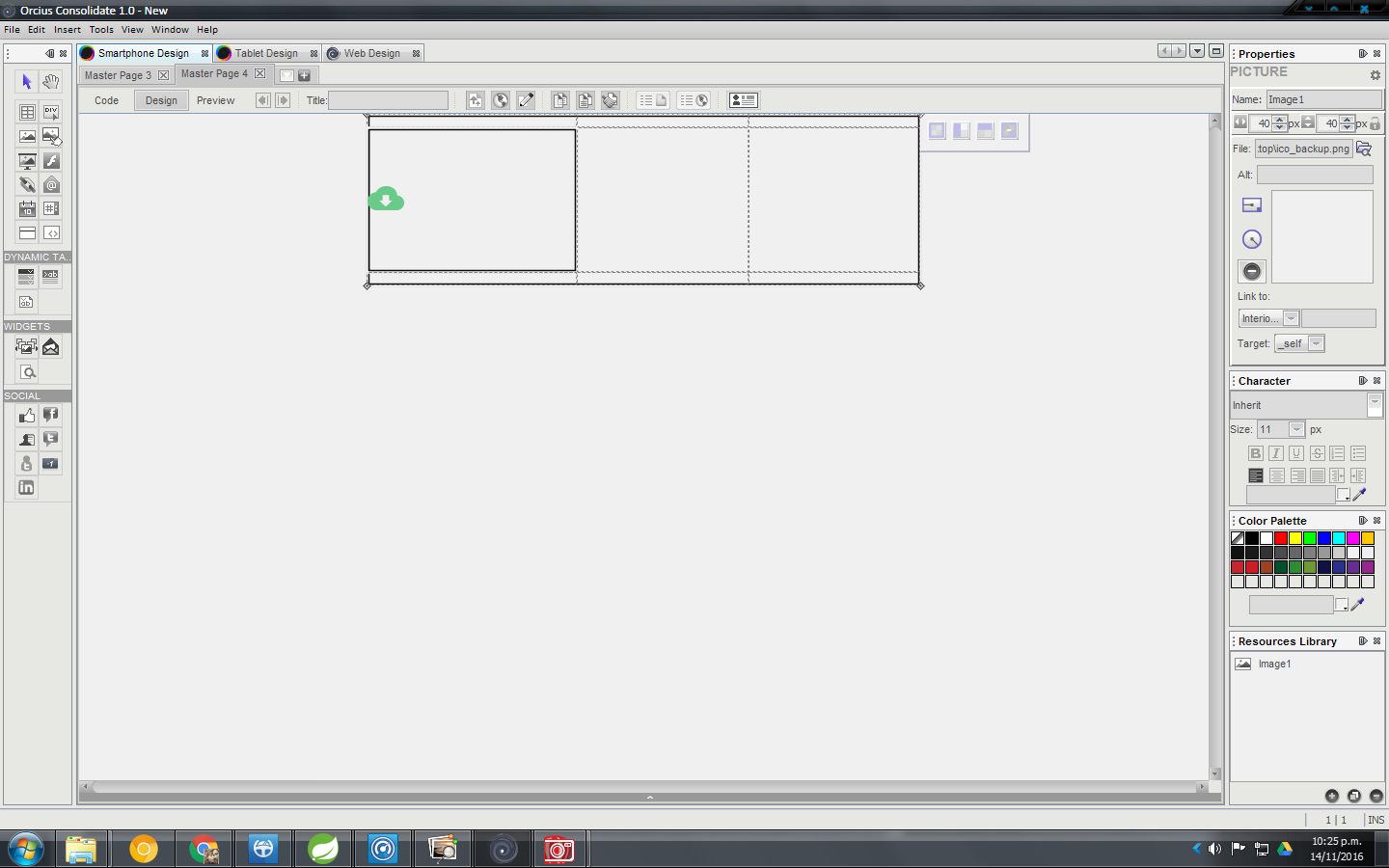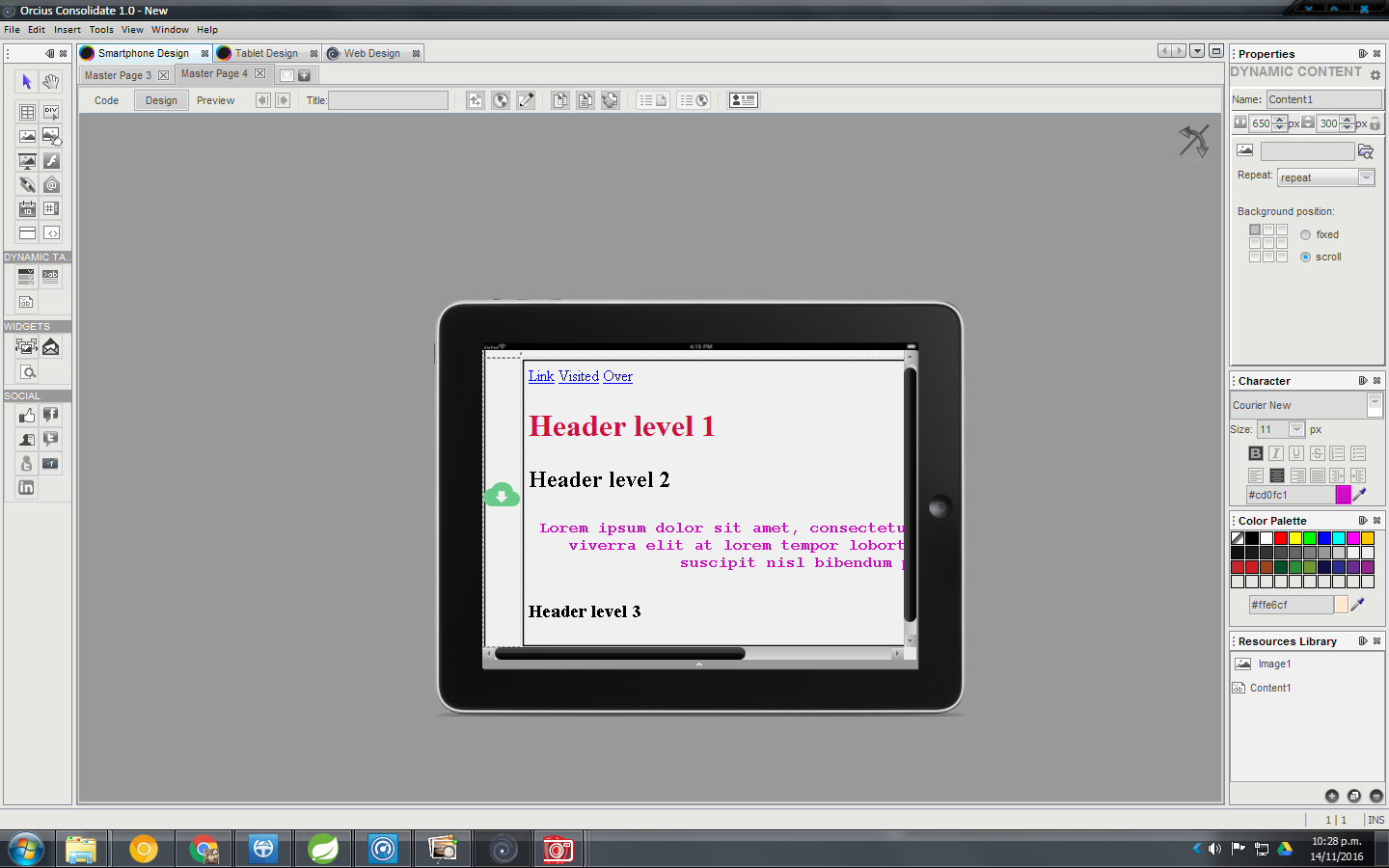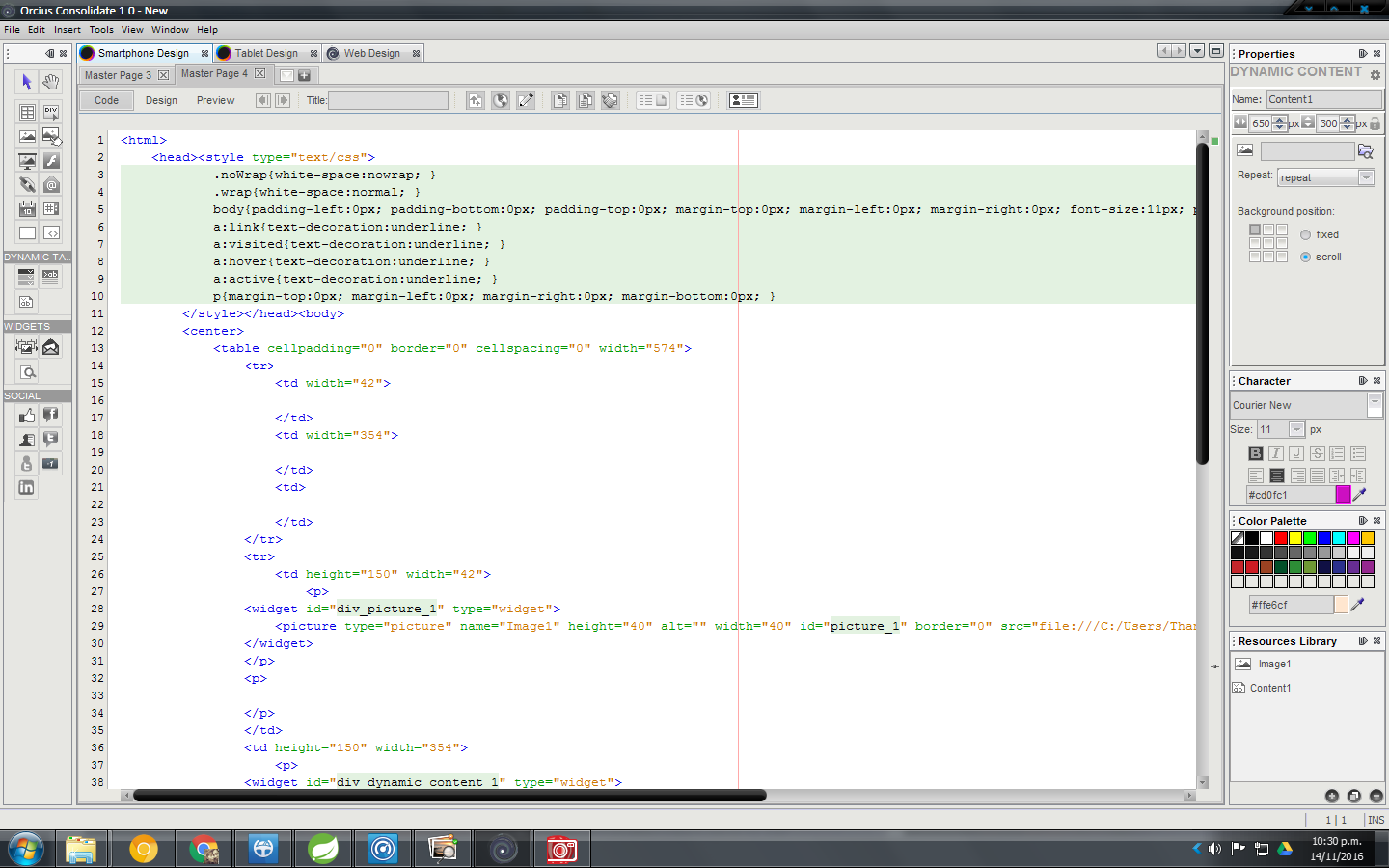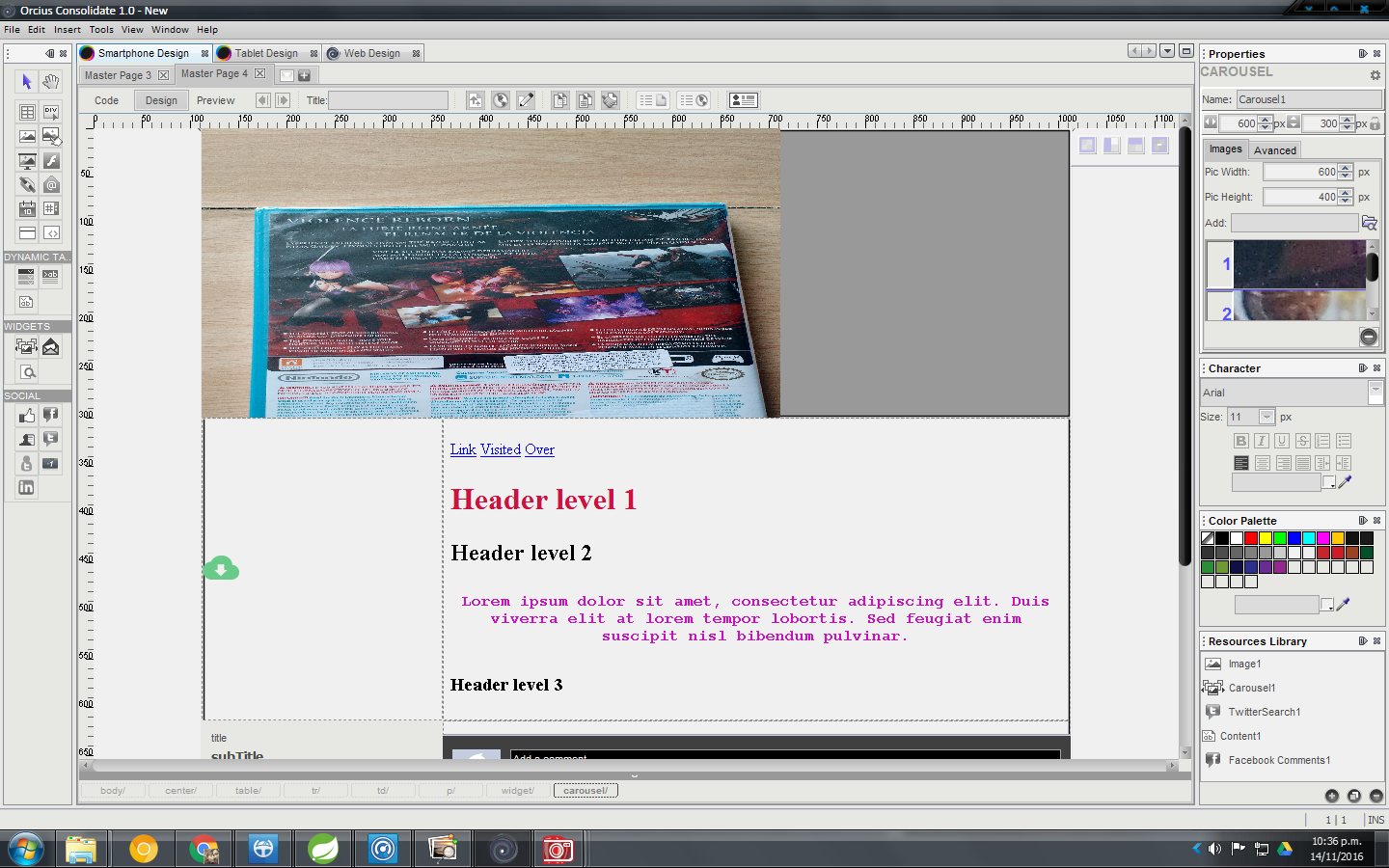 ConsolidatePanel
Web platform that allows manage web page projects. It has three principal functions:
Manage TemplatesI mean, communicate with the desktop tool to create or edit any template
Control the Web Sites created from the domain manager, assign a template to any site and link with the other enterprise solutions (OrciusSocialManager, OrciusECommerce, etc)
Act as Content Manager System, controlling the access to auth users to different faces of the site and as contents editor using CKEditor. It allows the creation of new sections of the site, defining for it which "Master Design" must be used and specify the contents that will be shown at each block of the template, depending of the different device. (Smartphone, Desktop, Tablet)
I was fully on charge of reaches, design and develop of the platform, So I was focus on the creation of an atemporal tool that could implement in an automatic way the best practices of design and programming of web sites, at same time it cumply with SEO optimizations and could build content for each kind of device, instead of just resize the contents.
Team Work
Carlos Corona